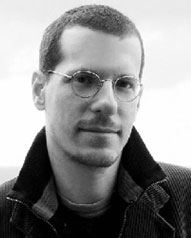 The Invention of Hugo

Cabret
A Novel in Words and Pictures
by Brian Selznick
533 pages
YA Fiction
Published March 2007
Scholastic Press
Set in France in 1931, this is a story told in pictures and words giving a complete portrayal of Hugo
Cabret
. Hugo is a boy who lives at the train station, loves machines and robots and is a thief. I am fearful to share more because as it is a mystery I'd hate to taint even a second of your experience with this book. I enjoyed discovering every little piece of information as it came. I hate ruining surprises, but: it should be no surprise that this book is wonderful both in imagery and word! What I can tell you is that if you are at all on the fence about this book, not knowing if it is really something you would like to read, go to the bookstore and open it up. You will not even realise that you are slinking down to the floor to read page after page and dream along with the author in the world of Hugo
Cabret
and his invention. Then with the close of the book, the words written THE END across the back, you will come to, understanding but not believing that it wasn't actually real, that you didn't actually dream it up. It is that good- that entrancing.
I didn't have any idea what this book was about, the cover didn't particularly call my name, since it looked boyish. Oh, but thanks to
Alyce
(who is in my real-life book club) who walked me over to it and opened it. I think I heard music playing then, and since that moment I knew I would have to read it. I knew it!
It reads like a silent film, and many pages are a full spread of a face, a hand, or a machine. The art is so fantastic and beautiful. Brian Selznick really broke the mold with The Invention of Hugo
Cabret
, as it isn't a graphic novel, but the story is narrated just as much in pictures as it is in words. The style of the charcoal and pencil drawings is elaborate and very high quality, not leaving any detail out. I love to draw and that is another reason I couldn't stop looking at this book (still can't)! The little
gizmos
and gadgets come to life for sure, but more than the story of an invention it is the story of a family separated through time but united in memory and in likeness, it is a mystery that brings up almost too much pain for the past to carry and yet it is so gentle in its touch that it feels almost light.
I loved it, loved it! You have to try it too. It wins my Stellar Five Chicken Book Award (That means it is even better than a smashing five star hit- because chickens are better than stars!!!)
The Invention of Hugo
Cabret
book trailer:
Did you read it? What did you think of the art? Didn't the story just captivate you!?! It did me, and that was after I had already been reading for 12 hours straight for the read-a-
thon
!