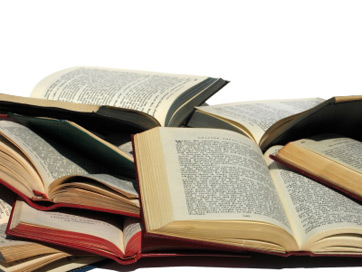 I wrote a
post on giveaways in the book blog world
a couple of days back, I didn't know the stir that it would cause to bring up giveaways. It really seems many of you have been thinking about it as well. From all of your comments, I have summarized what you said below:
Giveaways are good, everyone seems to like them. It is the book/ blog promotion that is grating on readers nerves. Things such as: post about this giveaway and get more entires. Folks seem to be getting annoyed at going through their Google reader finding nothing but "enter this giveaway" posts, which are starting to be the majority of the posts these days.
It also seems to be a common thread that you who do host giveaways, would rather actually give away the books to your readers than visitors that only come via someone else's blog, or through some website mentioning your giveaway.
Still it seems that most of us are all for the goods, you want to enter the giveaways that are something you would want, this is obvious since 65% of you voted that you enjoy giveaways, and 26% that you are getting annoyed with them. I think the irritation is due to the constant promotion and cross promotion of new authors and new books. Many of you good 'ol time bloggers (meaning those of you that have been around for even most of the year) have noted a crazy increase in these author and publicist promoted giveaways. And I agree with you on your comments that the older books, the classics, even books that are several years old are not being talked about because we are all getting so many new books to read, and we can hardly keep up with those.
What changes can we make to have this change now? Well, I know every blogger is their own boss, no one owns you and I am not trying to tell anyone how to run their blog. BUT if you are starting to feel a little bogged down yourself with giveaways, consider what you can do to change it.
These are the PERSONAL changes that I am going to make:
- I am no longer going to include the line: post about this giveaway on your blog for more entries, therefore I will give the book away amongst my readers for the most part.
- I will only host one giveaway at a time, and once I mention it I am not going to continuously promote it at the end of every blog post. I know this will make for fewer entries, but I don't like the advertising aspect that it brings to my blog when I do.
- I am going to cut my giveaway time down. I am not sure to what. I was thinking of giving my readers 24 hours to comment on the giveaway and then choose a winner. I actually really like the giveaways that I have seen hosted at times that go directly to the first commenter.
-In order to add some older books, and classics I am going commit to reading one book off my shelves every month. That is to start out. I am also going to tell authors and publishers from now on (thank you J. Kaye!!) that I will try their book, but I do not guarantee a reivew. I will put forth an honest attempt to read it, but if the book is not something that I desire to read after reading 50 pages into it, I will not finish or review it.
I am doing that because right now I feel I have the commitment to read every page, of the books people send me. I feel they have sent me the book, and it is almost like a payment for me reading it. I think I really need to take this into my hands and switch it up, buy informing them from the start that if it is not to my interest I will not guarantee that I will complete it. This will also do away with me reading books that I don't like, just to said that I read it. That really is the only aspect of book blogging that I do not enjoy. I don't want to feel that I am in a college literature class again.
Thank you all so much for your enthusiasm on this topic. Let me know if you have any further suggestions to maximize the fun aspect of giveaways, and reduce the toll that it is taking on our little book bloggy world. Oh, and if you have any changes you have made or are going to make yourself that you want to share...be sure and share them!!! Let's keep talking about this peeps! You are so amazing :)
What do you think? What changes are you making? Do you agree, disagree....?